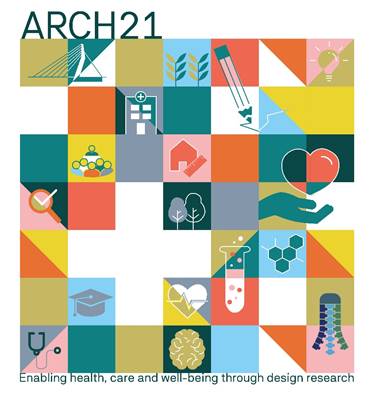 ARCH21 – the 5th Architecture Research Care and Health conference organised at the Education Centre of Erasmus MC in Rotterdam – the Netherlands

New Date: 22nd until 24th of August 2022
Update of guiding topics for ARCH22 to take into account new developments.
The ARCH22 conference 'Enabling health, care and well-being through design research' will bring together researchers and practitioners from across disciplines and countries, to present findings and exchange gained knowledge and experiences according to the following guiding topics:
Topic 1: Integration of needs – inclusive, integrated design enabling health, care and well-being.
Topic 2: Healthcare design and change – future-proofed, resilient and crisis-adapted (pre-, post- and now) design.
Topic 3: Engagement – co-creation, co-design, design and stakeholder management processes.
Research workshop
Call for papers!
submit your abstract before the 1 October 2021.